ASIA DESIGN MILANO
the first Fuorisalone of Milan Design Week that promotes
Asian creativity and cooperation projects between East and West
the best agency to organize Asian exhibitions of design and art in Italy
We are really a bridge between East and West
We are Italy and also China
so don't wait for us for Milan Design Week 2020
We promise to you that we will be back stronger in 2021!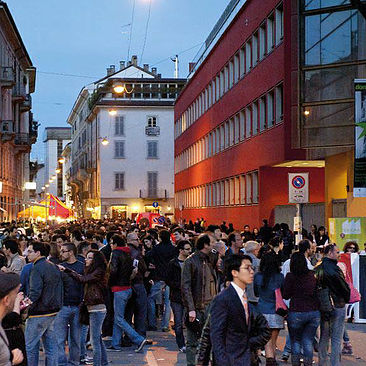 ASIA DESIGN MILANO Pavilion 
The great coordinated project dedicated to Asian creativity in Milan Design Week
ASIA DESIGN MILANO is a window on ASIA, dynamic continent with a vast number of Countries which invest in design, research and innovation.
Its founders have great experience in international design with a particular focus on Asian design. The mission of ASIA DESIGN MILANO is to stimulate cultural and econimic development, to create new projects and brands in cooperation between East and West, to give opportunities to new designers and pave the way for new market possibilities.
WHY TO APPLY?

There is plenty of reasons why you cannot miss the opportunity to be part of the ASIA DESIGN MILANO:

it means exhibiting in locations and being sure to be promoted and communicated as aspecial event of the "fuorisalone" – Milan Design Week

it means not to be "a drop in the ocean", one among the hundreds of exhibitions taking place in Milan in the same dates.it means to be part of a distinctive design context that represents ASIA with its multifaceted identity, a consistent concept focusing the attention of those really interested in Asian design

to be an Asian design landmark, the Asian design hub in Italy during one of the world's most famous "design weeks"

to be part of a future oriental "Salone del Mobile" in MILAN

to be part of a project that begins with your participation in ASIA DESIGN MILANO but continues throughout the year in designing and creating new projects, collaborations and opportunities, both cultural and economic, between East and West

Get in touch and learn how to participate as an exhibitor or sponsor!