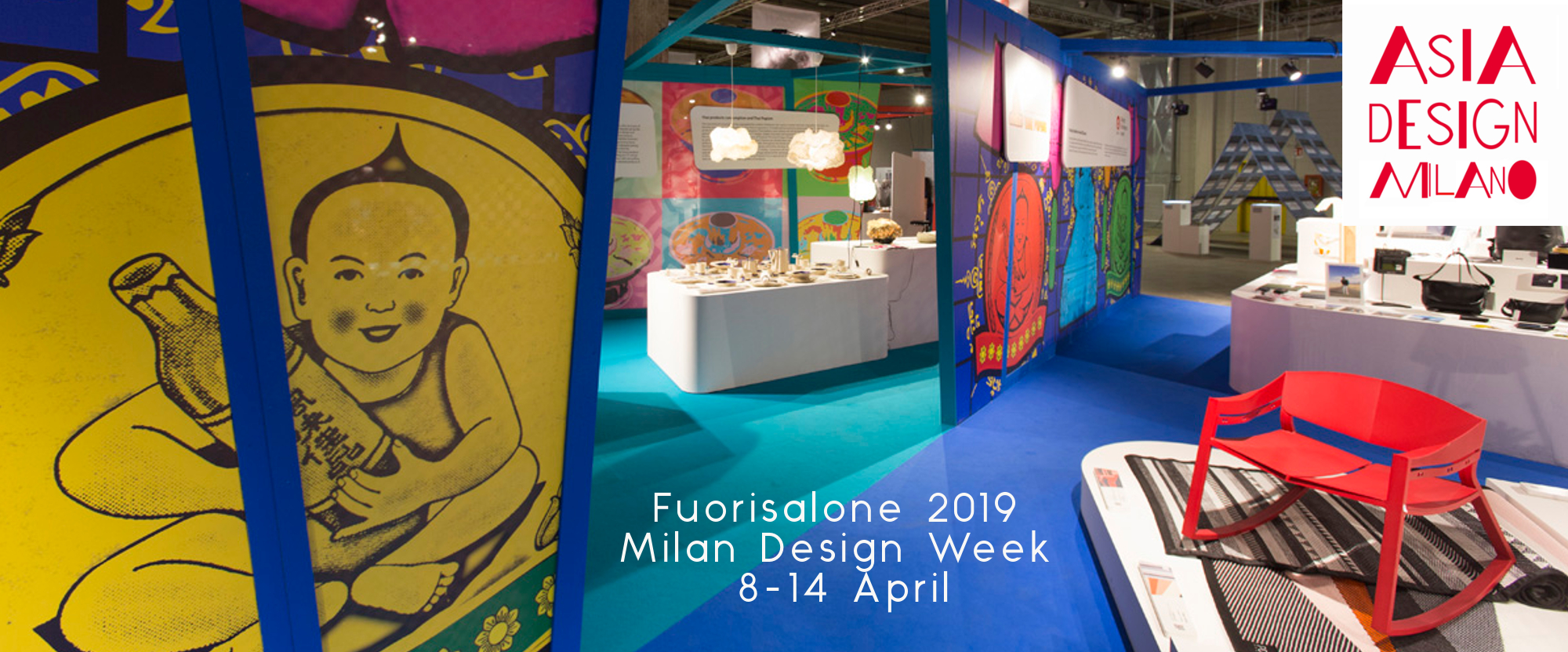 ASIA DESIGN MILANO
your Fuorisalone in Milan Design Week which promotes asian creativity
your distributor in Italy of your products
your agency to organize your exhibitions of design and art
Take part to Asia Design Milano 2019! Download the presentation and the application form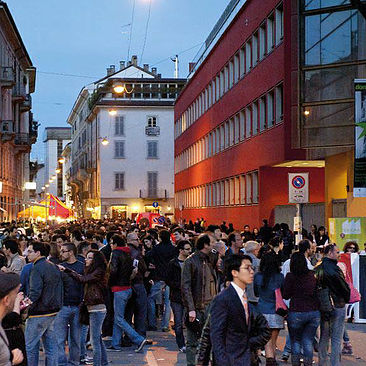 ASIA DESIGN MILANO Pavilion 17-22 april 2018
For the first time in Milan Design Week a great coordinated project dedicated to Asian creativity
Asia Design Milano is V.I.P. of next design week, where the acronym is for "very important project": less emphasis on famous names but only important projects.
An exhibition and communication platform designed to enhance and present the multiform Asian creative scene in a unified way and to strengthen the dialogue between East and West. It ranges from the Middle to the Far East to return in real time a photograph of some areas that have changed rapidly in the last decade, triggering spirals of radical transformations still in progress: China, Japan, Thailand, Cambodia, India, Korea, Singapore, Turkey, Iran and Qatar are the countries that will be represented by designers, studios and design organizations who have chosen Fuorisalone to present themselves on a global stage.
Not just industrial or product design but also contemporary art, architecture, fashion and food.
WHY TO APPLY?

There is plenty of reasons why you cannot miss the opportunity to be part of the ASIA DESIGN MILANO:

it means exhibiting in an extraordinary location, Megawatt Court, and being sure to be promoted and communicated as aspecial event of the "fuorisalone" – Milan Design Week

it means not to be "a drop in the ocean", one among the hundreds of exhibitions taking place in Milan in the same dates.it means to be part of a distinctive design context that represents ASIA with its multifaceted identity, a consistent concept focusing the attention of those really interested in Asian design

to be an Asian design landmark, the Asian design hub in Italy during one of the world's most famous "design weeks"

to be part of a future oriental "Salone del Mobile" in MILAN

to be part of a project that begins with your participation in ASIA DESIGN MILANO but continues throughout the year in designing and creating new projects, collaborations and opportunities, both cultural and economic, between East and West

Get in touch and learn how to participate as an exhibitor or sponsor!